Moon Mist es el último trabajo liderado por Scott Hamilton, de nuevo de la mano del sello Blau Records.
Hace unos meses (diciembre de 2017), se reunieron de nuevo en Castellón Scott Hamilton, Dena DeRose, Ignasi González y Jo Krause. Como algunos de vosotros sabréis, esta formación ya cuenta con dos álbumes, fruto de un concierto: «La Rosita» y «The Shadow Of Your Smile» (este último, cuyo éxito ha superado de lleno las expectativas, ya llega ya a los 10 millones de reproducciones sólo en Spotify). De este encuentro surgió el último disco de Scott Hamilton de la mano del sello Blau Records. Bajo el nombre del magnífico tema de Duke Ellington; Moon Mist, se ha elaborado con éxito un disco muy original que pone énfasis en las baladas y medios tiempos, y que no dejará a nadie indiferente.
La noticia es que ya lo podéis encontrar en las diversas plataformas digitales como Spotify, iTunes o Google Play, y en breve lo tendremos en formato físico CD y vinilo.
¡Podéis reservar vuestra copia en blaurecords@blaurecords.com!
Queremos destacar el magnífico trabajo de Scott Yanow en los liner notes, así que, os ofrecemos aquí la «versión extendida» de los mismos, que no aparece en los formatos físicos. Esperamos que la disfrutéis.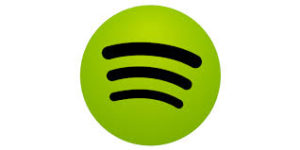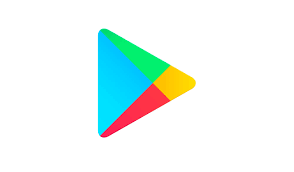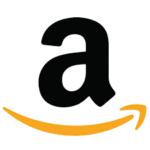 MOON MIST LINER NOTES (Extended version)
       On Dec. 7, 2015, tenor-saxophonist Scott Hamilton, pianist Dena DeRose, bassist Ignasi Gonzalez and drummer Jo Krause gathered together in a theatre in Benicassim, Spain. By the end of the concert, they had recorded enough material to fill up two CDs: La Rosita and The Shadow Of Your Smile. The success of that project led to the quartet coming back together more recently to record the lyrical music of this new release.
            Scott Hamilton has been a jazz giant ever since he arrived on the jazz scene in the mid-1970s. Dena DeRose says of the tenor, "What I like most about Scott's playing is his big beautiful full sound, his laid back style, and the way he shapes his solos with such a feeling of ease and direction. He also chooses great tunes." Although it is sometimes overlooked, Scott made a major contribution to jazz early in his career that has affected the course of straight ahead jazz ever since.
            Born Sept. 12, 1954 in Providence, Rhode Island, Scott Hamilton heard jazz from his father's record collection starting at an early age. After brief periods of trying out the drums, piano and mouth organ, he had some clarinet lessons when he was eight. However Scott did not seriously begin playing music until he picked up the tenor at the age of 16. While he gained some experience playing with local r&b bands, the great saxophonists of the swing era and beyond were his main inspirations. Early on, aspects of Zoot Sims and Ben Webster could be heard in his playing along with Illinois Jacquet, Coleman Hawkins, Lester Young, Johnny Hodges and the other masters of the 1930s and '40s. But from the time of his first recording, Scott Hamilton already had his own sound and musical identity within the tradition of straight-ahead and swinging jazz.
            It cannot be stressed how unusual it was in the mid-1970s for a young world-class tenor-saxophonist to emerge who played vintage standards in a warm, melodic and swinging fashion. At the time, saxophonists of Scott's generation who wanted to play jazz generally caught on with a fusion or r&b band, performed soul jazz with an organist, or were involved in avant-garde music. The Dixieland, swing, and bop scenes were largely populated by gradually aging veterans of the eras and local amateur groups. A 22-year old playing such songs as "I Would Do Anything For You," "Stuffy," and "Look For The Silver Lining" was unheard of.
            Scott moved to New York in 1976, had assistance from Roy Eldridge (one of his champions), and was off and running. He was quickly discovered, worked with Anita O'Day and Hank Jones, started an association with Benny Goodman, and began to record. In 1977 alone he was on albums led by John Bunch, Rosemary Clooney, Dave McKenna, Bob Wilber, Red Norvo, Ross Tompkins, Butch Miles, and Warren Vache (who he often teamed up with during the period) plus a six-tenor jam that included Flip Phillips, and two songs with Benny Goodman. Scott also led a pair of albums of his own including the first of many for the Concord label, an association that lasted for decades.
            It was quite a year both for Scott and for small-group swing in general. The young tenor's recordings became very influential and opened the gate for such newcomers in the next few years as trombonist Dan Barrett, guitarist Howard Alden and clarinetist/tenor-saxophonist Ken Peplowski. Scott's prominence on the scene was a major break from the idea that young jazz musicians had to play the most cutting-edge and avant-garde explorations in a relentless push forward in order to be considered relevant. It led to the logical idea that creative musicians should always be free to explore whatever area of the music moved or touched them. The goal was to find one's own voice and to add to the music's legacy in whatever way seemed best.
            From the time he arrived in New York until now, Scott Hamilton has consistently performed and recorded in his own voice, playing the music that he loves best with warmth, swing, taste and inventive ideas. "I just try to play with the musicians in the band," he explains. "I try to play as naturally as I can and listen to the others. If we are reacting to one another, every performance will always be a little different."
Scott's musical life has always been very busy with a nonstop schedule of clubs, concerts, festivals, cruises, and jazz parties, not to mention recordings. Along the way Scott Hamilton has recorded with such greats as fellow saxophonists Woody Herman, Al Cohn, Marshall Royal, Buddy Tate, Harold Ashby, Norris Turney, Zoot Sims, Benny Carter, Gerry Mulligan, Alan Barnes, Ken Peplowski and Harry Allen, trumpeters Bill Berry, Warren Vache, and Dusko Goykovich, flugelhornist Clark Terry, cornetists Ruby Braff and Joe Wilder, guitarists Duke Robillard, Herb Ellis, Bucky Pizzarelli, Cal Collins, Ed Bickert, Howard Alden, Charlie Byrd, Gray Sargent and Chris Flory, pianists Nat Pierce, Derek Smith, Jimmy Rowles, George Wein, Gene Harris, Gerald Wiggins, Tommy Flanagan, Eddie Higgins, and Romano Sportiello, bassists Ray Brown, Monty Budwig, Milt Hinton, Richard Davis and Slam Stewart, drummers Jake Hanna, Connie Kay, Frank Capp and Jeff Hamilton, vibraphonist Cal Tjader, and violinist Joe Venuti, not to mention Bing Crosby, Tony Bennett, Maxine Sullivan, Ernestine Anderson, Susannah McCorkle and Jimmy Witherspoon. "I am happy with a lot of my own recordings. I like the stuff I did with Ruby Braff, the ones with Dave McKenna, the one with Mike LeDonne on organ, and I am very proud of the string album with Alan Broadbent."
            After periods living in New York and London, Scott Hamilton has settled in Italy while remaining a world traveler. "I had lived in big cities all my adult life. Life in a small town in Italy is less expensive and much more relaxing. I'm learning to slow down a little although I need to play a few nights a week just to keep in shape. Europe has many nice little gigs where I can play for 100 people with a fine rhythm section."
            Having performed with the best, Scott has kept his standards high. "With sidemen, I am not so concerned with style. I look for players with rhythmic ability who pay attention to the other musicians. I love Dena DeRoses's playing. She is a very distinctive and swinging band pianist who is also a bandleader herself. She knows what makes a performance hold together." Scott and Dena first met in California nearly a decade ago and have worked many times in Europe, taking turns being the leader.
            Doubly talented as a pianist and a singer (although she is heard exclusively on the latter during this instrumental set), Dena DeRose has had an impressive career of her own. She started playing piano when she was three, studying classical music. Dena had periods playing classical organ and percussion but, after performing Count Basie's music with her junior high school band, she switched to jazz. Dena worked constantly as a pianist both in school bands and at casuals. She was heading towards a major career when she was struck with carpal tunnel syndrome, aggravated by arthritis. Dena had to undergo two serious surgeries and could not play piano for over two years. Luckily during that depressing time, at a club a friend dared her to sit in and sing a song. Dena took the dare, and both she and the audience were surprised at what they heard. Unknown to her, she had a beautiful singing voice, one that might not otherwise have been heard. She became a full-time singer and was back to performing music again. And after she gained the use of her hands, Dena was a singer-pianist, equally skilled in both areas.
            Dena DeRose moved to New York City in 1991. Her debut album from 1996, Introducing Dena DeRose, made her known beyond the city. Since then she has led nine other albums, utilizing such players as altoist Steve Wilson, trombonist Steve Davis, trumpeter Ingrid Jensen, bassist Martin Wind, and drummer Matt Wilson. In addition to her leadership abilities, Dena is a valuable sideperson who has worked with such notables as Clark Terry, trombonists Steve Turre and Wycliffe Gordon, altoist Phil Woods, tenor-saxophonists David "Fathead" Newman, Benny Golson, Ken Peplowski, and Houston Person, pianists Marian McPartland and Benny Green, guitarist John Scofield, bassist Ray Brown, drummers Jimmy Cobb and Jeff Hamilton, and singers Jay Clayton, Judy Niemack, and Mark Murphy.
            In 2006, Dena DeRose became the Vocal Professor and Head of Jazz Vocals at the University of Music and Dramatic Arts in Graz, Austria. "I'm in my 12th year of teaching and what I like most about it is the fact that I continue to learn from my students every day. They bring in questions, show me a new song I didn't know, and bring their smart ideas to every lesson. One great thing about Graz is that the university wants its professors to be 'out on the scene.' It has allowed me to continue my performance career." Since moving to Austria, Dena has recorded a duet album with trumpeter Marvin Stamm, been documented at New York's Jazz Standard leading a trio with Martin Wind and Matt Wilson, recorded an unaccompanied set as a solo singer-pianist, led a tribute to Shirley Horn, and met up often with Scott Hamilton.
            Bassist Ignasi Gonzalez, who is from Catalan, always provides a big tone, a solid beat and concise solos to each group in which he appears. Among many others, he has worked with tenors Toni Sola and Grant Stewart, pianists Kirk Lightsey, Jeb Patton and Champian Fulton, and trumpeter Joe Magnarelli. Ignasi is part of Scott Hamilton's 2010 album Live In Barcelona for the Blau label.  Drummer Jo Krause, who is from Detmold, Germany, played a wide variety of music while growing up, everything from Dixieland to rock. He has worked regularly in Europe since the mid-1980s. Krause, who has lived in Spain since 1993, has accompanied a wide assortment of American and European jazz artists including Tom Harrell, Georgie Fame, Johnny Griffin, Woody Shaw, the Great Guitars, George Cables, and Blossom Dearie.
            "I've known Ignasi for about 15 years," says Scott Hamilton. "We've worked all over Spain and recorded many times. I first worked with Jo 25 years ago in Holland. We started playing together more regularly in Spain in recent years. With Dena, the three of them have formed a very good combination, working with me, Houston Person and several others. I really enjoy this group." Dena adds, "I love playing with this rhythm section. We've played together for five or six years. Jo Krause and Ignasi Gonzalez are a team as they play together with hundreds of artists every year that come from all around Europe and the U.S. They really play in the moment, reacting and creating."
            The music on this CD came together quickly and spontaneously. Scott Hamilton remembers, "We put the album together in our heads because we did not have a lot of studio time. However we had very little trouble getting what we wanted in the end. I never like to plan things too much. I find that it's better to make decisions when you start recording because there is no way to know what things will sound like until you actually hear them. We were asked to make a ballad album this time. I tried to make it a little different than the others." Dena DeRose adds, "We were approached about recording another CD after "The Shadow Of Your Smile" from our last album got so many hits on Spotify. The idea was to create a recording of slow swing and ballads. We planned nothing until we were actually recording in the studio."
            The set begins with "I'll Close My Eyes," a romantic song from 1945 that is generally performed as a vocal. However, like any great standard, it is flexible enough to be interpreted in a countless number of ways. Scott Hamilton and his quartet take it at a medium-tempo pace. After he adds his warm tone to the melody, Scott expertly builds up his solo while always leaving space for dramatic effect. While playing few double-time runs, he hints at Sonny Stitt a bit during his last solo chorus. Dena picks up where the tenor leaves off and creates a personal solo which is followed by a melodic half-chorus by Ignasi. The leader sounds quite joyful during the final section.
            One of Mercer Ellington's finest compositions, 1941's "Moon Mist" is one of his most haunting songs. Other than two tradeoffs with Dena, Scott is in the spotlight throughout. He caresses the melody and stays relaxed and mellow throughout his beautiful version.
            Although it is doubtful that more than a handful of people remember the 1935 movie "Rose Of The Rancho," its Ralph Rainger-Leo Robin song "If I Should Lose You" has been recorded many times through the years. Ironically "If I Should Lose You" was as obscure as the movie for a decade before it began to be adopted by the jazz world in the mid-1940s, first by June Christy and then in 1949 by Charlie Parker on one of his strings sessions. Each of the musicians, including Jo Krause who takes a brief drum break, has an opportunity to swing on this one.  
            1954's "Young And Foolish" was introduced to the jazz world in 1958 by George Shearing and especially Bill Evans.  It is taken quite slow by the quartet with Scott letting every note breathe during his melody statement. Dena's half-chorus is also memorable. While giving the song some subtle variations, the musicians obviously agree that the melody could not possibly be improved upon.
            Benny Carter's "Only Trust Your Heart" was immortalized by Astrud Gilberto and Stan Getz who first performed it in 1964 although recordings by Dave McKenna, Houston Person, Toots Thielemans, Diana Krall and Roberta Gambarini come close to that magical level. Taken medium-tempo with the feel of a bossa-nova, this new performance is climaxed by a happy tradeoff between Scott and Dena. Even during its hottest moments, one can always hear the melody in this exuberant version.
            In contrast, "Why Did I Choose You" is given a slow and quietly emotional interpretation. Originally written for Barbra Streisand in 1965, the following year Blossom Dearie, pianist Steve Kuhn and trombonist J.J. Johnson were among the first in jazz to record it. The heartbreaking ballad is played with great sympathy by the quartet.
            Of all of Henry Mancini's songs, "The Days Of Wine And Roses" has received the most recordings by jazz artists due to its catchy melody and attractive chord changes. Both Scott and Dena sound inspired during their solos, giving one the impression that they could have easily played twice as long without the flow of creative ideas slowing down. Mancini would have appreciated this tasteful yet driving version.
            Easily the most recent composition on the set is Scott Hamilton's "Castellon After Dark," a medium-slow lowdown blues. Scott's opening three-chorus solo would make Lester Young proud; every note fits perfectly. After Dena makes a rewarding statement of her own, Scott takes it out, keeping the performance short but sweet,
            Although George Gershwin's "Embraceable You" was written in 1928 and was included in 1930's Girl Crazy, it did not start to catch on in jazz for several years. After Bobby Hackett recorded a lyrical chorus with Eddie Condon in 1938 (years later Miles Davis talked about how impressed he was by Hackett's solo), it was added to the repertoire of many jazz artists. Billie Holiday's 1944 recording clinched the deal and the song has been a jazz standard ever since. Charlie Parker played the ballad at a medium-up pace with a new melody ("Quasimodo"). Scott Hamilton's new version retains the melody but is taken at a faster tempo than usual. All four of the musicians have opportunities to be in the spotlight during this pleasing closer.  
            "I enjoyed every tune," says Dena DeRose, "but have a special place in my heart for 'If I Should Lose You' and I particularly enjoyed the swinging 'Days Of Wine And Roses.' Each time we play together and record, there is a more cohesive sound to the band." "I like the way that all of the tracks hang together," concludes Scott Hamilton. "I'm quite happy with the performances."
            Listeners will feel the same way for this CD is the latest rewarding accomplishment in the careers of Scott Hamilton and Dena DeRose.
Scott Yanow, jazz journalist/author and author of 11 books including Swing, The Jazz Singers, Jazz On Film and Jazz On Record 1917-76